Management Team
Our business is about relationships, and we have a strong management team in place that understands this. They are committed to furthering the development of our financial representatives through training and guidance, so the representatives can establish enduring and solid relationships with their clients.
Managing Director
Office 608-314-9260 ext 3944
Matt Krueger resides in Janesville, Wisconsin. He is a native of Marshall, Wisconsin. He is married to Carrie, and they have 3 beautiful daughters, Riese, 16, Addison, 12, and Gibsen, 10. Their children attend Milton School District, and are very involved in various sports, gymnastics and other events. Matt also enjoys the fact that he can coach his daughters in basketball.  Matt sits on various boards, giving back to the community and being a resource to whomever he can impact in a positive way. Charity is one of Matt's greatest passions. He and his team at Northwestern Mutual in Janesville, proudly support the Janesville Boys and Girls Club. 
Matt's passions includes, spending time with his family and friends. In his free time, Carrie and Matt workout and go for bike rides together. Matt also enjoys watching movies with his girls, spending time outdoors, going to the family lake house and swimming at his house with his family.  Matt also enjoys watching College Basketball and Football, especially the UW-Badgers. He is also passionate about watching his two favorite NFL Teams, the Denver Broncos and Green Bay Packers. Lastly, when he has time, he enjoys a round of golf once and a while.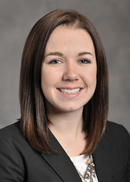 Rachael M Bennett
Director of Operations
rachael.bennett@nm.com
Office 608-314-3936
Rachael Bennett started with Krueger's team in March of 2012. She has been with Northwestern Mutual since December of 2010 and has previous experience with the development and retention of new financial representatives.  Rachael Bennett is an Associate Insurance Agent of NM, Registered Representative of Northwestern Mutual Investment Services, LLC (securities), a subsidiary of NM, broker-dealer, member of FINRA and SIPC. There may be instances when this agent represents companies in addition to NM or its subsidiaries.
Rachael is the District Office Manager for Northwestern Mutual of Janesville. She works as Matthew Krueger's personal associate for his business relations, assists new financial representatives in their development, and works meticulously to ensure that the goals of the office, its staff, and the clients of the Northwestern Mutual in Janesville are realized and exceeded.
Rachael lives in Evansville, WI with her family, where she and her husband were both born and raised. She enjoys spending time with her family, traveling, cooking, and indulging in outdoor activities.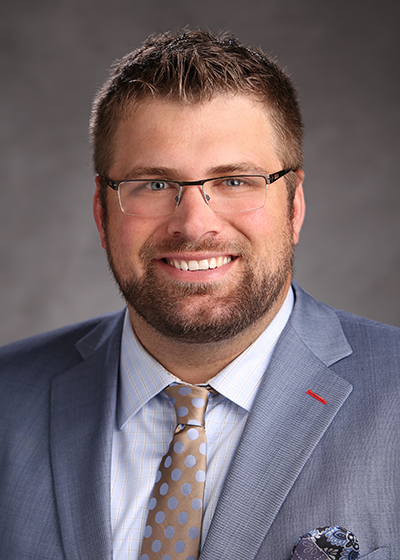 Financial Representative
Office 608-314-9260
Scott Wedige graduated from Northern Illinois University in 2011 with his bachelor's degree. He minored in Professional Sales, and majored in Business Marketing. He graduated with honors. Scott enjoys helping people seeking financial solutions to reach their goals and dreams as well as financial freedom. Scott is licensed in Life and Health. He has achieved both the prestigious Pacesetter 40 and Pacesetter Second 60 awards.
Scott resides in Janesville with his wife Hailey, his college sweetheart, and daughter Ella, born in January of 2013. He is a native of Elkhorn, Wisconsin. His hobbies consist of being outside, hunting, fishing, sports, boating and hiking. Scott was a part of NFL, where he was team captain. In his football career, he played for the Jets, Giants, Bengals & Cardinals. He was All American, and 2 times First Team All Conference. Scott received the American Legion award.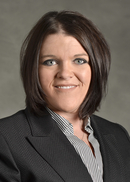 Carrie A Krueger
C&L Coordinator
carrie.krueger@nm.com
Office 608-314-9260
Carrie Krueger has worked with Northwestern Mutual since October 2012. She has a passion for working with people, helping them to achieve their goals and dreams. Carrie coaches and develops new Financial Representatives within our office both professionally and personally.
Carrie also is a staple in our Top Ten Internship program.  She works closely with the College Financial Representative Interns guiding them on their career path with Northwestern Mutual.
Carrie and her husband Matt moved to Janesville in 2012 from Madison with their three girls, Riese, Addison, Gibsen and yellow lab Lucy. In her free time Carrie loves spending time with her family, date nights with Matt, cooking, baking, socializing, traveling and being creative.