Associates
Our financial representatives have an incredible opportunity to positively impact people's lives - the lives of their clients, their families and those in their communities. They take this responsibility seriously and so do we. We provide them with the training and support they need to ensure their success, but we know it is their productive work ethic, strong relationship skills and professionalism that make them extraordinary.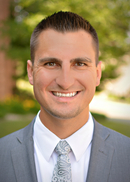 Financial Advisor
david.t.finnemore@nm.com
My Networks:
David Finnemore grew up in Kenosha, WI. He graduated from the University of Wisconsin Whitewater with a Finance degree. David started out in the Northwestern Mutual Internship Program which led him to becoming a Full-Time Financial Representative. While studying and excelling in the Internship Program, David was a Equity Research Analyst in the Applied Securities Program at the University of Wisconsin Whitewater.
David is an avid Wisconsin sports fan. In his free time, he enjoys golfing, hanging out with his friends and family and relaxing at the pool.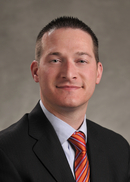 Financial Representative
david.w.green@nm.com
David Green started working at Northwestern Mutual in 2010 as a financial representative. He works with clients in both insurance and investment planning for all stages of life. David is passionate about serving people and helping them work towards achieving their goals. In his first year in the business, David achieved both the prestigious Pacesetter 40 and Pacesetter Second 60 awards. He recently transitioned to Field Director where he can be more involved in leadership and mentoring other new representatives in the business.
David currently resides in Delavan, WI with his wife, Becky, and 2 boys and 1 daughter, Gavin, Grant, & Grace. David used to work as a Hotel Business Manager in Delavan. He enjoys spending time with his family.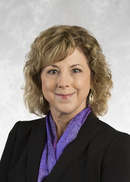 Financial Advisor
holly.neault@nm.com
Holly Neault joined Northwestern Mutual in 1986, a time when very few women chose a career as a Financial Representative. A graduate of UW-Whitewater, she was looking for an opportunity to start her own business in the financial services industry.
As a Financial Advisor, Holly now helps her clients achieve their financial planning goals. Identifying your goals and charting a path to reach them gives clients peace of mind that their future is secure. Holly truly enjoys the planning process and developing a meaningful relationship with clients.
Holly and her husband John have enjoyed raising their 2 children, Clark and Cassie, on the Kettle Moraine State Forest outside of Whitewater. A love of nature and outdoor sports has been a lifelong pursuit. An avid runner, Holly was on the USATF long distance running team. After retiring from the sport, she now enjoys shorter runs and hikes on the trails.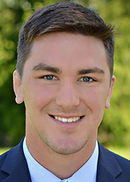 Financial Representative
jacob.r.stilling@nm.com
My Networks:
Jake Stilling grew up in Elkhorn, WI. While attending the University of Wisconsin-Madison, he was a student-athlete on the wrestling team. Jake started his career with Northwestern Mutual as a college intern and after earning his degree in Personal Finance from UW-Madison, he started his full-time career at NM. Jake spends most of his free-time with his family or hanging out on the lake. He enjoys meeting people and hearing their stories. Jake is most passionate about watching and helping others achieve success.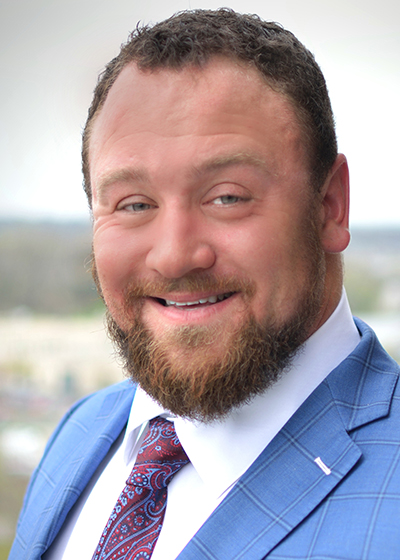 Financial Representative
jaran.rutledge@nm.com
My Networks:
Jaran is a native of Wauconda IL. He graduated from Carmel High school in Mundelein and Knox College in Galesburg, IL with a pre-med undergrad. Jaran played football and wrestled throughout high school and college.
Jaran currently lives in Bristol, WI with his wife, Alyssa and their 2 pups Kazmaier and Rhea. In Jaran's free time, he enjoys lifting weights competitively, shooting trap, building and riding motorcycles and diesel trucks and most importantly spending time with his family.
Matt Krueger resides in Janesville, Wisconsin. He is a native of Marshall, Wisconsin. He is married to Carrie, and they have 3 beautiful daughters, Riese, 17, Addison, 12, and Gibsen,11. Matt loves giving back to the community and is currently the Board President for the Boys and Girls Club of Janesville. Matt's passions include spending time with his family and friends. In his free time, Matt enjoys coaching his daughter's basketball teams, spending time outdoors, going to the family lake house and swimming at his house with his family. Matt also enjoys watching College Basketball and Football, especially the UW-Badgers. He also loves cheering on his two favorite NFL Teams, the Denver Broncos and Green Bay Packers.
Matt knows that it takes hard work to achieve your dreams. While obtaining his associates degree in Business Management from Madison College, he knew that someday he wanted to be able to inspire people to achieve their dreams through hard work and perseverance. He is proud to say that after 15 years in the business, his dream of helping his clients and financial representatives achieve their dreams has become a reality.
Matt values knowledge and higher education. In 2013 he obtained his Chartered Life Underwriter or CLU® designation through the American College. Matt takes personal satisfaction in being able to make an impact with his clients, his staff, and his team of financial representatives helping serve their communities.
Financial Representative
rachel.l.smith@nm.com
My Networks:
Rachel Smith was born and raised in Janesville, WI. Rachel graduated from the University of Wisconsin-Whitewater in 2012 with a Bachelor's Degree in Marketing. She then went on to receive her Master's Degree in 2014 from the University of Wisconsin-Whitewater in Management and Marketing. For the past 5 years Rachel has worked as a Branch Manager for a Regional Bank. She found she really enjoyed listening to her customers short-term and long-term financial goals and helping them turn their goals into reality. Rachel enjoys being active and spending time with her chocolate lab, Max. Rachel is most passionate about helping females and families realize and achieve their financial potential. She strives to make an impact in all the people she meets.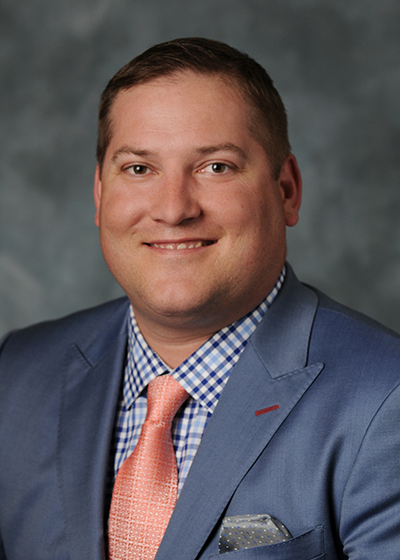 Financial Advisor
samuel.anhalt@nm.com
Sam Anhalt joined Northwestern Mutual in July 2014 as a financial representative. Sam enjoys his career for many reasons, mostly because he loves getting to know people and helping guide them towards achieving their future financial goals. Sam is life and health licensed in the state of Wisconsin. Sam follows the advice to work harder on yourself than you do on your career.   He continually works towards furthering his education in finance and insurance.
Sam lives in Fort Atkinson, WI.  He is married to his wife Nicole and has one daughter named Layla (2) and a dog named Monty. He enjoys weekend trips spent with his family. In his free time he loves spending time with his family and friends as well as playing golf, softball and tennis.  He also enjoys cooking and watching various professional sports.  He is coaching for the Fort Atkinson Youth Football program.
Financial Advisor
steve.schildt@nm.com
My Networks:
Steve Schildt discovered the life impacting career of Northwestern Mutual as an intern college financial representative summer of 2004 while finishing his Bachelor degree at UW Whitewater. Success as an intern at Northwestern Mutual propelled Steve to make this his profession where he's been helping clients build financial security since early 2005.
Steve works with clients in both insurance and investment planning for all stages of life. Whether it is retirees looking for wealth management to provide lifelong income in retirement, or the young family with children looking to protect their dreams and start planning, he works with each client by listening to their goals and helping to implement solutions.
Steve, a native of Fort Atkinson, resides in Janesville with his wife Stacia, daughter Jovie and son Liam. He is a past president and current member of both the Janesville Noon Lions club and National Association of Insurance and Financial Advisors Southern Chapter. Steve's hobbies include both road and mountain biking with Janesville Velo Club, wakeboarding and water sports on the family ski boat, and spending time with his family outdoors making memories.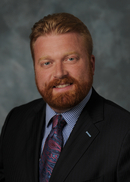 Financial Advisor
travis.ross@nm.com
My Networks:
Travis Ross came into Northwestern Mutual through the internship program while attending the University Wisconsin Whitewater in 2009. Travis feels it is a great business, allowing him to impact many people's lives through his business. He is excited to go to work every day, helping his clients' better their current positions through his passion and recommendations. He is licensed in life, health, as well as Series 6 and 63 Investments. He is also a member of the National Association of Insurance and Financial Advisors (NAIFA).
Travis served 4 years in the United States Navy, where he was stationed in Yokosuka, Japan as a Damage Control man for the USS Vincennes. Once he received his Honorable Discharge, he became a full-time student, graduating from University of Whitewater Wisconsin with a BA in Finance, Real Estate Emphasis. While attending higher education, Travis spent one and a half years as a Financial Analyst Intern for Pentair Water, and one year as a Financial Representative with Northwestern Mutual, which he still is today.
Travis currently resides in Delavan, Wisconsin. In his spare time, he enjoys hunting, hiking, bicycling, camping, and spending time with his family and friends. Travis enjoys hiking in the Kettle Moraine State Forest, camping with his family and going fishing. He is an avid Green Bay Packer and Milwaukee Brewers fan. Travis's goal for the future is to continue growing his business through professional credentials and superb client relations.